Polycom Trio is the smartphone for your modern conference room needs. Marrying our legendary HD voice quality with powerful video and content performance, Polycom Trio is scalable for all your meeting spaces.
Legendary audio
Room-filling audio up to 22KHz
Eliminates non-speech noise with the exclusive Poly NoiseBlock technology
Versatile audio connectivity from mobile devices (USB, Bluetooth/NFC)
Powerful video conferencing and content sharing
Versatile, modular architecture ensures there is a solution just right for your unique space and budget
Easily share content wired or wirelessly.
A single interface in all rooms ensures a consistent experience in every room, increasing user adoption.
Scalable for every environment
Connectivity to multiple platforms simultaneously, ideal for hybrid environments
Outfit every unique meeting space with the right components
Reduces time, money and IT resources with robust management and deployment options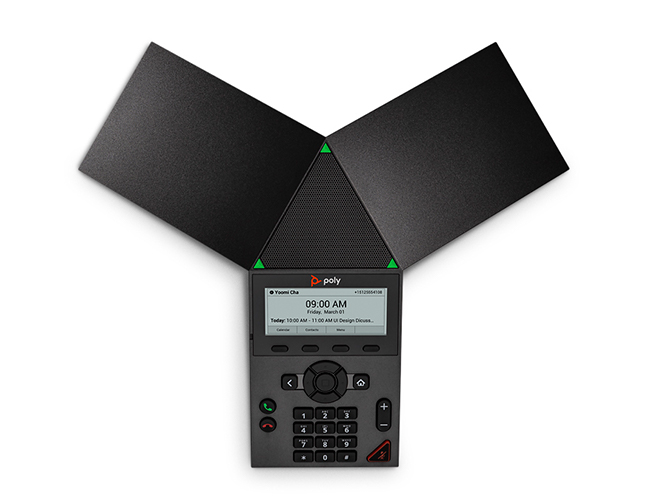 Huddle Room Video Conferencing Camera & Speaker
Focus on the meeting, not the controls, with automatic group framing and speaker tracking
Start meetings easily with simple-to-use, plug-and-play USB connectivity
Make managing and deploying easier at scale with remote management over Wi-Fi
Enjoy the flexibility of compatibility with nearly every video platform including Microsoft Teams, Skype for Business, Zoom, GoToMeeting, Cisco Webex and more
Block distracting sounds and voices with Polycom NoiseBlock and Acoustic Fence technology