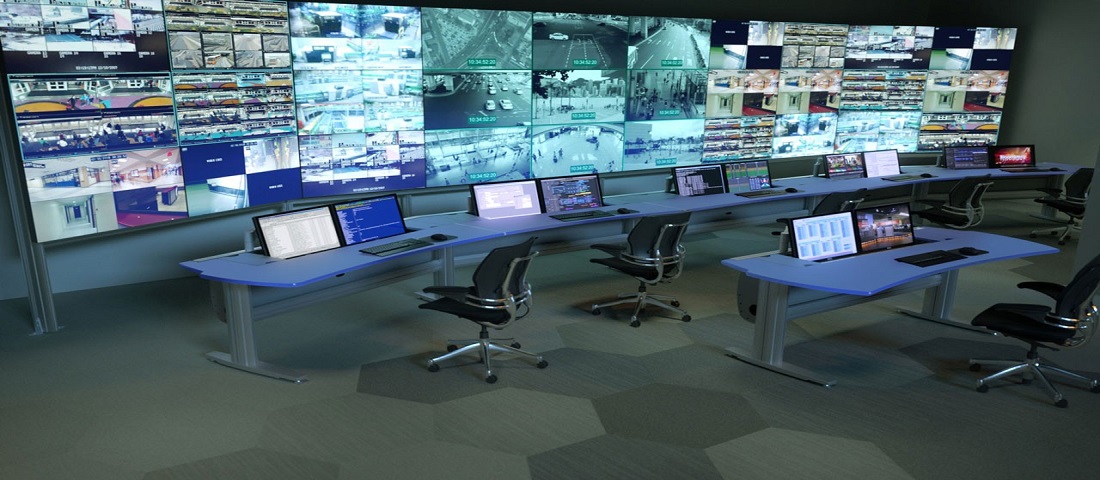 Custom Console Furniture and Control Room Design Solutions
Designed for 24/7 shift work, Uniconnect Systems command center and control room consoles integrate ergonomic amenities that support the user's health, comfort and focus. Facility and technology teams benefit from comprehensive equipment integration and wire management solutions for control center workstations.
Ergonomic, durable utility control room console furniture can accommodate mission-critical electric power generation, power transmission, and wastewater management operations. Storage experts can help high-demand applications assess console design. Then, create custom control room environments with technical furniture that you can adapt to fit your changing needs. So, the console solutions always meet your specific technological and operative requirements while providing users with comfortable, flexible workspaces.
Our control room consoles and technical command center furniture is designed to your exact requirements. All control room furniture offers a guarantee and wherever possible, conforms to standards for control room design. We also offer a range of carefully balanced high-quality accessories for your control room to improve your working environment.
Uniconnect Systems custom consoles and Command center furniture
In addition to our expert AV systems integration, Uniconnect Systems also offers console and technology furniture solutions. This way, you don't have to shop around — all the major components of your operations center can be sourced from one vendor. The demands of a 24/7 mission-critical environment mean you can't use just any furniture – you need mission-critical consoles and technology furniture.
Here's what makes Uniconnect Systems the right fit:
Uniconnect Systems are a small team of specialists and so are fully equipped to develop safe and ergonomic solutions to meet the requirements of your particular business. We can provide bespoke equipment, working with you to produce the most efficient solution.
Mission Critical and Control Room Consoles
Flex consoles are purpose-built to meet the needs of mission-critical teams. The smart design delivers ultra-durable construction with an intuitive user interface, sleek technology integration, and workspace enhancements.
Features Promote User Health & Attentiveness
Centralized User Controls
Multi-Monitor Slatwall Array with Shroud
Modular Steel Framework & Equipment Cabinets
Sit-to-Stand Adjustable Height Desks
Mission Critical and Control Room Consoles
We've incorporated wood alongside steel to deliver an ultra-durable console with a lighter, brighter aesthetic and improved space efficiency.
Four surface shapes are available in multiple sizes, giving you the freedom to choose the style (or styles) that best fit your team.
Centralized User Controls
Multi-Monitor Slatwall Array with Shroud
Dual-access storage makes good use of space between console positions.
Are you looking for consoles for mission-critical or specific environments? Uniconnect Systems offers state-of-the-art mission-critical console solutions including:
Emergency Operations Center Consoles
Sit-Stand Consoles
Control Room Consoles
SOC Workstations
Command Center Workstations
Control Room Workstations
We offer complete engineering, furnishing and design solutions for each Control Room and command center.
If you are ready to design your Fast Pace of 24/7 Command Centers and Mission Critical Operations Centers, contact us today for a free design and budget consultation.