Discover the innovative world of Extron and learn about the latest in Pro AV integration products, software, news updates, and expert system support. Uniconnect Systems provides Service, Support, and Solutions of all Extron products.
Extron product solutions connect, convert, and distribute audiovisual signals, as well as provide complete control for audiovisual systems:
DTP Systems: Transmitters, Receivers, Amplifiers and Switchers, Matrix Switchers, Scalers & Signal Processors
XTP Systems: XTP Matrix Switchers, XTP Transmitters, XTP Receivers, XTP Switchers
Fiber Optics: Extenders, Distribution Amplifiers, Switchers, Matrix Switchers
Streaming AV Products: H.264, Pro AV Over IP, VN-Matrix, JPEG 2000 HD Players.
Control Systems: TouchLink Pro Touchpanels, TouchLink Touchpanels, IP Link Pro Control Processors, IP Link Control Processors, MediaLink Plus Controllers, Extron's eBUS, MediaLink Controllers, Network Button Panels.
Room Scheduling: Room Agent, 10″ TouchLink Scheduling Panels, 7″ TouchLink Scheduling Panels, 5″ TouchLink Scheduling Panels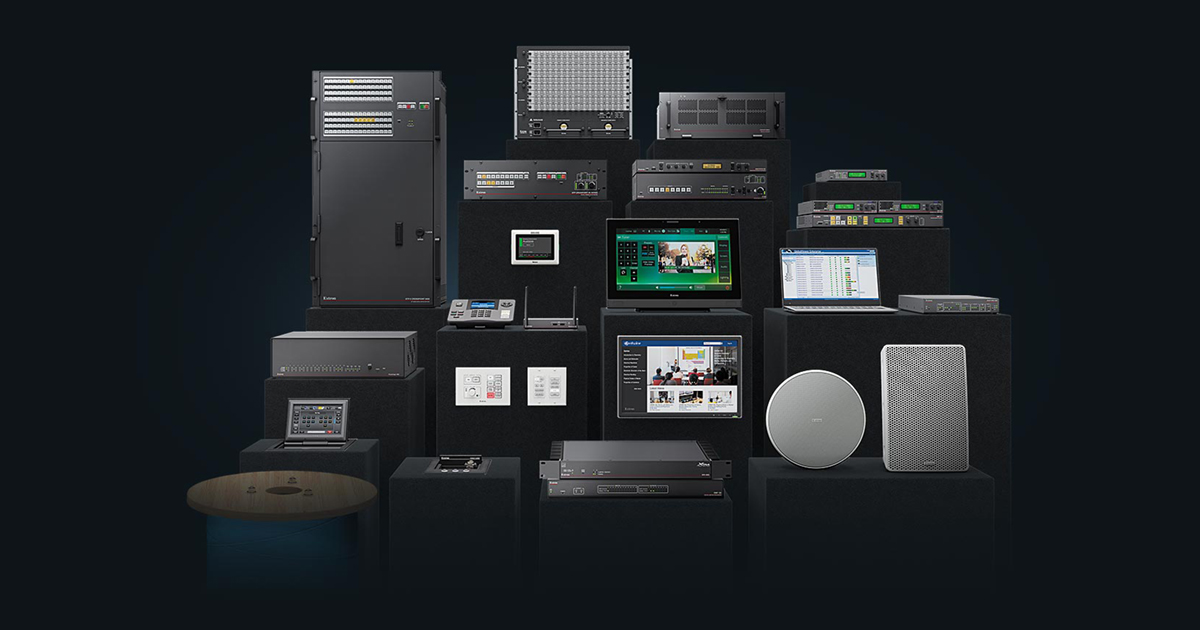 Videowall Processors: Small Videowall Processors, Mid-Sized and Large Videowall Processors, Multi-Window Processors
Classroom AV Systems: Solutions for classroom AV, voice amplification, and campus communications: PoleVault Digital Systems, WallVault Digital Systems.
Digital Video Products: DVI, HDMI, DisplayPort, and SDI products including DAs, switchers, matrix switchers, cables, adapters, and more for integrating digital video.