Home > Solutions > Mission Critical Video Wall Applications: Optimize Your Mission-critical Environment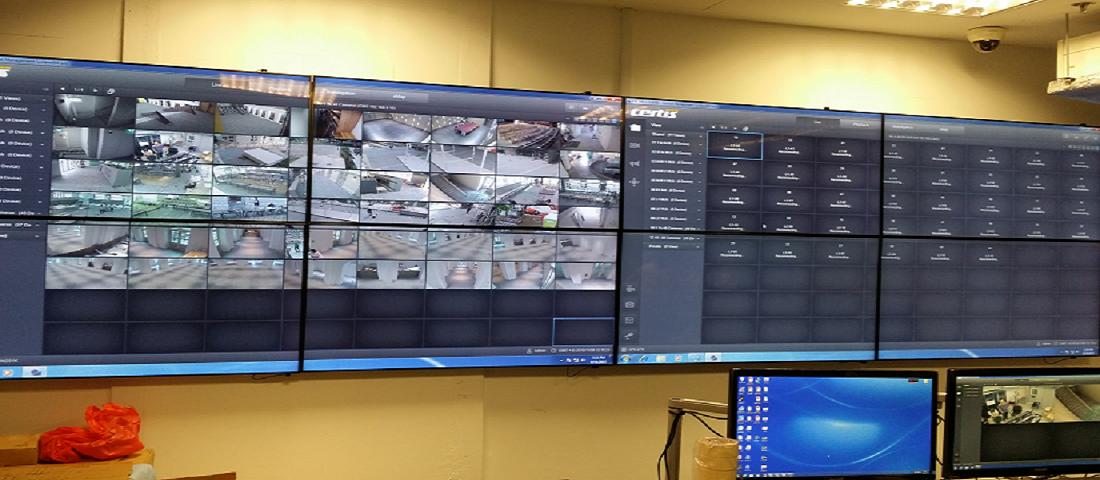 Mission Critical Video Wall Applications: Optimize Your Mission-critical Environment
Are you looking to maximize your mission control room's capabilities with a better-functioning video wall display? Well, there's one surefire way to do just that: by investing in the best video wall controller.
Working in a mission control room relies on everyone in that room having constant access to ever-changing data. Live video, graphics, and other key information have to be available to everybody in real-time, all the time. And the only way to do that is with a video wall. 
Video walls are more popular than ever. Once a technology purely for operations spaces like Mission Control or security operations, large format mission critical displays are now making their way into restaurants, schools, and more.
Why Do I Need a Video Wall Controller?
A video wall application will be at the core of any properly functioning mission-critical environment. It is basically a set-up of multiple monitors, over which a single image is split and other significant data overlaid. It allows everyone in the room to have eyes on all of the most important and up-to-date information all at once.
Video wall controllers are devices that let you customize the output on your video wall. They give you more power over the display and make things more flexible. So, if you need to have tabs on multiple inputs while keeping everything on your display looking tidy and readable, then it's definitely a good idea to invest in one.
How Do Video Wall Controllers Work?
Simply put, a video wall controller (also known as a processor) is a device that can split an image over multiple screens on a video wall, and overlay live video and graphics. The types that are used for mission control rooms will be hardware-based. These controllers will be built on a range of processing chipsets and can be managed remotely or by individuals in a control room.
What Video Wall display and Controllers Work Best in Mission-Critical Control Rooms?
The performance and dependability of a video wall controller will be absolutely key in any mission-critical environment. And there are a number of models out there that are more than up to the task.
As an example, sites like security operations centers or network operations allow room for absolutely no downtime. They need to be resilient enough to remain operational 24/7. These video walls need to be made from the highest quality display technology as well as integrated with options for redundancy to ensure that systems are always running. For these high-stakes installations to be successful, you need an integrator with specific expertise in the field of mission-critical.
However, not all mission control rooms are the same. Some might be used in, say, infrastructure management while others will be for security supervision purposes. As a result, some are going to require a more specialized video wall and controller and critical environment monitors and controllers.
---
---
Uniconnect Systems Video Wall Solutions: Designed for mission-critical control and tactical operation centers
Our offering for any mission-critical control project have below standard:
Performance: Performance is a top priority for us and you get will have to be fast, adaptable, and easy-to-use solutions for your mission-critical project and Security operations center displays requirements.
Compatibility: Our video wall display and controller are able to support data from multiple sources, including video, maps, and infographics. Getting a device that is compatible with the programs that you need is, therefore, a must.
Customization: Every mission control room display will be different because they all rely on different data, displays, and sources. We will work on your custom request that makes sense that you would get a controller capable of adapting to the specific needs of your organization and its goals.
Durability: Mission-critical applications do not allow for the flexibility in quality that other installations may have. Integrators of operations center video walls need to be selective with the technology they use. There are products specifically tailored to work in mission-critical environments. From brightness, resolution, and color accuracy to heat protection and connection capabilities, many factors set commercial-grade displays for mission-critical apart from the rest.
Quality: Our dedication to quality is paramount in our business, from engineering to system integration. We puts careful consideration on every design component, manufacturing process, and system integration to achieve the highest quality and reliability in the industry.
Value: Along with providing a low Total Cost of Ownership, we are committed to ensuring that you never have to worry about your display wall's performance so you can focus on the critical tasks you face on a daily basis.
It's important to know that products for an operations center video wall display typically come at different price points than the displays used for applications such as a hotel lobby. Products designed to withstand the rigors of 24/7 use require more specific engineering and integration.
Our mission-critical control room Work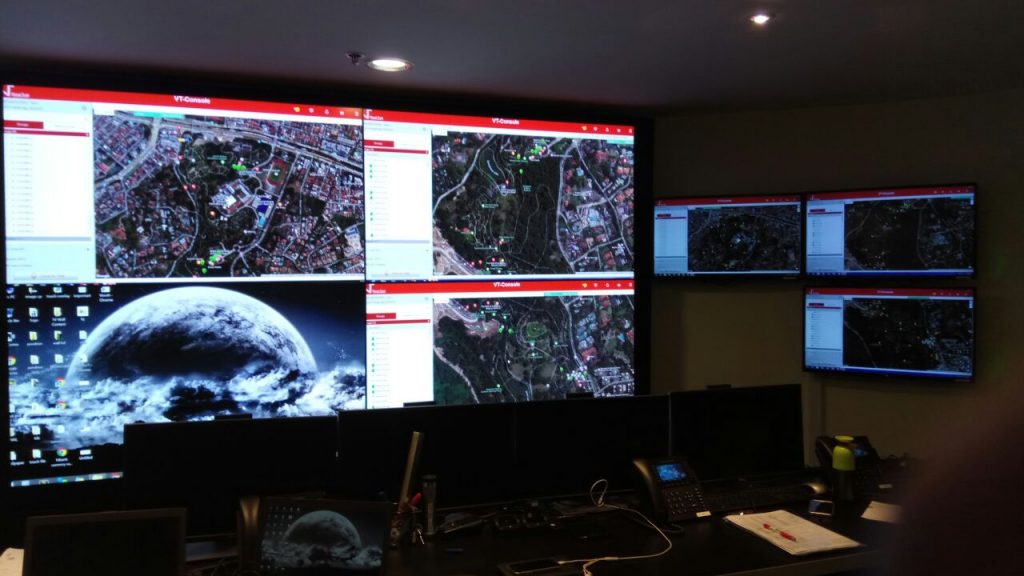 A perfect fit for your mission-critical project
Working with a mission-critical video wall expert is key to having a successful integration. But with so many integrators out there, how do you know who to choose for your operations center project?
For over 15 years, we have steadfastly worked to build our expertise, creating a depth of knowledge that's unmatched in the industry. We offer a wealth of experience as well as custom design services and long-term service contracts, and we are dedicated to ensuring your mission-critical space operates at peak performance.
Our Turnkey Video Wall Solutions Include:
mission critical Video Wall displays
Video wall controllers
Video wall processors
Accessories and hardware
Customizable design
Installation
Service contract options
We offer a complete line of control room display wall systems for your mission-critical command, control, and tactical operation centers.
If you are ready to install a video wall in your command and control center, Security operations center, contact us today for a free design and budget consultation.
A Control Room partner you can trust